Till christmas I started working on caTTerror again. Little progress: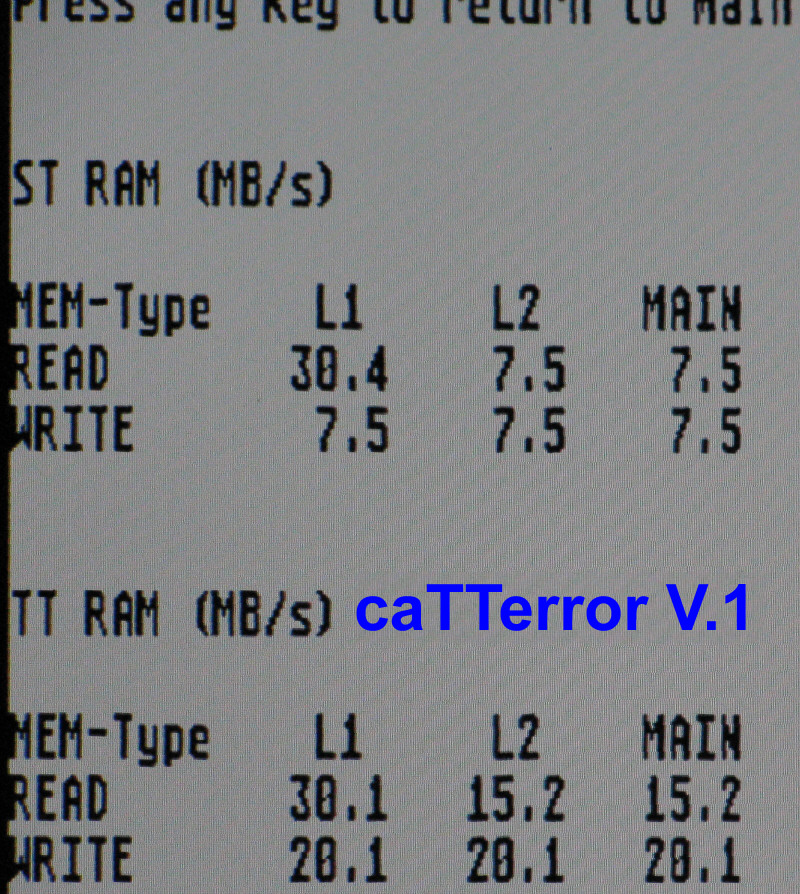 I have taken a screenshot with my scope showing you a read-burst access.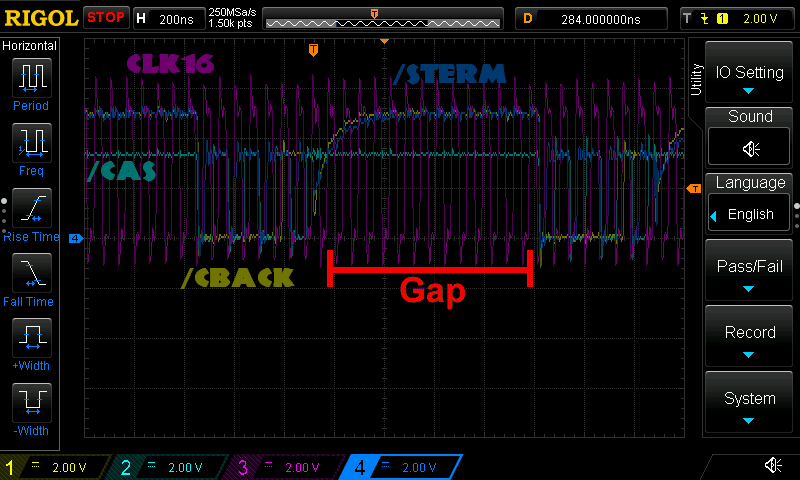 As you can see there is a pretty large gap between two read-burst transfers when the CPU is busy internally. So increasing read-burst speed more won't make a large difference - IMHO. Just increase cost (by factor 4) for a faster CPLD.